Book a Speaker
We have presented our work on creating the DVD to audiences in England, Europe and the USA. If you are a historical society, ancestor group or teacher please fill in this form, and we will contact you to discuss your requirements.
Adrian Moss – Biography
'I had my first experience of video production in 1977 when I commissioned a training film to support the roll out of a new accounting system for global Fortune 500 company. Seeing the power and value of video I started to actively commission employee training videos. From 1981 to 1999 I worked in the IT industry. At the start the concept of PCs and software was so new that not only the public but distribution and retail channels needed training. Video was the perfect solution. As I was in International Marketing I was writing scripts and helping direct and co-produce video content. In 1984 and the birth of my first child I bought my first video camera and so started my hands-on experience of filming and editing video tape. From 1999 to 2003 I ran a Communications Agency helping organisations with their internal and external communications programs and coaching company staff in presentation and communication skills. Video was a key tool to use as part of that training. By 2003 my career came full circle when I merged my consultancy company with a well- established audio-video production company. Since then I have worked on many hundreds in-house and public video productions across a wide range of organisations. Heritage projects are particularly satisfying as the challenge is to engage audiences of all ages and create something that will be an information and learning resource for generations to come.
The Mayflower 400 project is close to me personally in that I work in Southampton – the rendezvous port of the Speedwell and Mayflower – and live in a village in Cambridgeshire just a few miles from Fenstanton, the birthplace of Mayflower passenger John Howland and Cambridge University that played such a pivotal role in the theological debate, the Reformation and educating many Puritan leaders and preachers. It is also personal in that I have American relatives on both the West and East Coast of America and I am also now a Grandfather to an American grand-daughter as my daughter is married to an husband who is an American – so now have I have an American son-in-law.
Mayflower 400 – has been an amazing 3 year journey. We have met many wonderful people – some sadly no longer with us – who have shared their knowledge, insight and enthusiasm of that period of English and American history. We have been to see many wonderful places – places that would have been very familiar to the Mayflower passengers – and learnt a lot about a critically important part of English and American history.'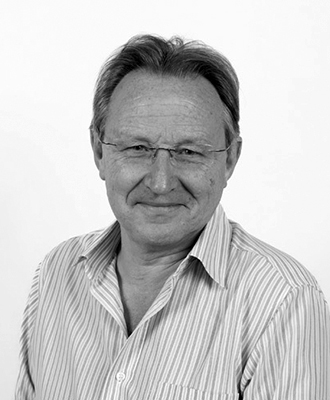 Video Production by Focus
To find out more about the producers of the Mayflower 400 Documentary, please visit focusbiz.co.uk